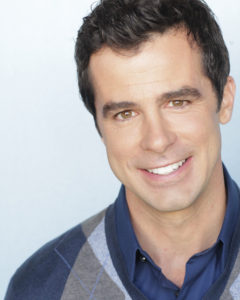 Who...
My name is Joe McGovern, and I've been helping high school students raise their SAT and ACT scores for 12 years. My students have increased their SAT scores as much as 350 points and their ACT scores as much as 9 points.
Why am I so effective?
Well first, because I've been doing it for so long. I've been working in education for 20 years - as a Math Teacher (teaching everything from Algebra to AP Calculus), Vice Principal, and SAT / ACT coach. I know how to get students to reach their potential.
Next, I'm effective because I love what I do. I love the SAT and ACT. To me they're like fun puzzles to work on and solve, and my excitement about them tends to be contagious. My students, believe it or not, have fun prepping for their test, and when students are having fun, they perform better.
Finally, I'm effective because I help my students see the SAT and ACT not as intimidating obstacles, but as exciting challenges. I can do that with my students because that's what I do in my life. Aside from working with students on the SAT and ACT, I've been:
a middle school and high school teacher

a vice principal

a wilderness therapy instructor

a personal development seminar leader

an actor and documentary filmmaker

a professional soccer player

an ultra marathon runner
My test prep program will not only help your student get their best score, but will also help them learn how to look at the challenges they face in life, not as impossible obstacles, but exciting opportunities. That's the real reason I love helping my students with these test: the life lessons they learn in the process.
My mission is to help students get their highest possible score on the SAT or ACT, feel proud of what they've accomplished, feel confident with their new knowledge and skills, and have fun in the process. Oh, and se habla español in case you have students with Spanish-speaking parents.
What...
There are three main types of SAT and ACT test prep: private tutoring sessions, group classes, and self-directed online courses. However, none of these choices is very attractive. Private tutoring is effective but expensive, and group classes and self-directed online courses are affordable but ineffective.
That's why I created a new way to do SAT and ACT prep: the customized, online prep course. Think of it as an SAT / ACT "Academy of One" with your student as the only student and me as their professor. The course is as effective as private tutoring because every piece of instruction is tailored to your student's specific needs. It's affordable because your student and I communicate mostly through trading work back and forth. If I'm creating and grading work instead of managing tutoring sessions that saves me time, I can handle more students, and I can therefore charge less.
The only caveat is that this course isn't for everyone. Some students need the support of the private tutoring session. But, if your student is a good independent worker and communicator, this course is perfect for them. They'll get unlimited instruction and support, and you'll save thousands of dollars.
Here's how the course works:
Your student takes a practice test, which gives me data on what material to cover with them and gives me my first opportunity for instruction.
I return the practice test to them with corrections and comments, along with their first customized assignment and an instructional video.

Your student completes the assignment and emails it back to me, which I grade and return along with their next assignment and instructional video and so on.

Every so often I'll ask your student to Skype with me, or we'll do a phone call.
If your student ever has a question or concern, they can email or call me, and if I'm not available, I'll respond within 24 hours.
I give your student as many assignments as they can handle, and they take the SAT or ACT as many times as they like. I'm with them from start to finish, from their first practice test to their SAT or ACT dream score.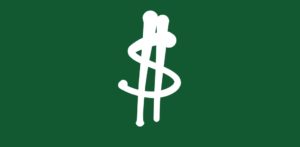 How much...
When I tutor the SAT and ACT in person, I charge $150 an hour, and I'm on the more affordable end of the spectrum. That means that parents pay $3600 for a tutoring package that prepares their student for one SAT or ACT test. They pay again for tutoring to prepare their student for their second test, and again if they decide to take it a third time.
My customized online course costs $1000. That's it. Unlimited instruction, unlimited assignments, unlimited email, text and phone support, take the SAT or ACT as often as you like - I'm with your student from start to finish. If you're unsure of which test might be right for your student, I'll even help you work that out.Think of me as you and your student's personal guide through the entire SAT and ACT process.
What's more, I'm so committed that every student reach their SAT / ACT potential that I won't turn anyone away, regardless of whether or not they can pay the full $1000. McGovern Test Prep has private donors ready to fill in the gaps for students who can't afford the full tuition. Contact me for details.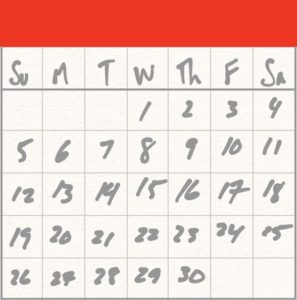 When...
Below are the remaining test dates for this school year.
SAT:   Nov 3, Dec 1, Mar 9, May 4, June 1
ACT:   Dec 8, Feb 9 (not offered at testing centers in New York), Apr 13, June 8, July 13 (not offered at testing centers in New York or California)
I usually need about 2-4 months to prep a student adequately for the SAT / ACT. If your student is a fast worker and completes their assignments quickly, then we can get it done in less time. Alternatively, your student can get started up to a year before their first test date and take a more gradual approach to test prep.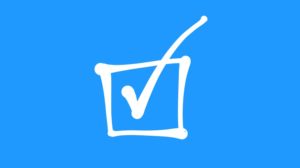 References...
"We were looking for an ACT tutor for our son Dominic, and Joe was recommended by a college consultant. We could not have been happier; not only did our son enjoy working with Joe, but his patience and tutoring techniques dramatically helped our son go from a 24 to a 30 on the ACT."
– Damian Valdivia, parent
"You have done what may be the most remarkable job I've ever seen from one ACT administration to the next. You have helped a kid who is often challenged with academics, whose mind is usually out on the soccer field when his body is in the classroom, become engaged in preparing for a crucially important test. He was beaming ear to ear last night, as were his parents."
– Jeff Levy, College Admission Counselor
Register!
If your student is ready to reach their SAT or ACT potential, set up a consultation today!