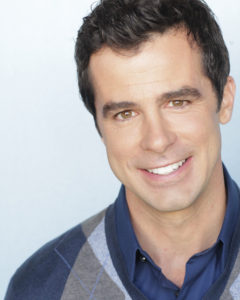 My name is Joe McGovern, and I've been tutoring the SAT and ACT for 12 years. I've helped my students increase their SAT scores as much as 300 points and their ACT scores as much as 9 points.
I've been working with teenagers for… well, forever. After graduating from the College of William and Mary in Virginia, I spent a year working with troubled teens in a therapeutic wilderness program, spent 8 years as a teacher and 2 years as a vice principal, and have spent the last 12 years as a SAT and ACT tutor.
That is what sets me apart from other SAT/ACT tutors. I've been working with teenagers for so long that I can see very quickly what's stopping them from reaching their potential and how to help them overcome those obstacles.
And here's the thing: What's stopping your student from reaching their potential on the SAT or the ACT is the same thing that's stopping them in life. That's the real reason I love helping my students with these tests - the life lessons they learn in the process.
Oh, and se habla español in case you have students with Spanish-speaking parents.
What people have to say about working with me:
"We were looking for an ACT tutor for our son Dominic, and Joe was recommended by a college consultant. We could not have been happier; not only did our son enjoy working with Joe, but his patience and tutoring techniques dramatically helped our son go from a 24 to a 30 on the ACT."
– Damian Valdivia, parent
"You have done what may be the most remarkable job I've ever seen from one ACT administration to the next. You have helped a kid who is often challenged with academics, whose mind is usually out on the soccer field when his body is in the classroom, become engaged in preparing for a crucially important test. He was beaming ear to ear last night, as were his parents."
– Jeff Levy, College Admission Counselor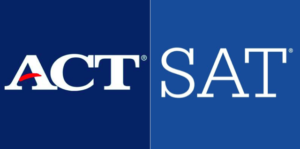 The Online Test Prep Course
SAT/ACT tutoring is expensive. A full program of  Test Prep Tutoring for the SAT or ACT with me costs $3600, and I'm on the affordable end of the spectrum.
I've always wanted to be able to help kids who might not be able to afford that price point, so I'm pleased to announce that I've developed an online Test Prep Course that is just as effective as tutoring but costs only $1200. I still offer traditional tutoring, but if your student is a good independent worker and a good communicator, my Test Prep Course will help them reach their SAT or ACT potential at a third of the price. How?
The secret is in the personalized assignments I create for every student that I then "video grade." See below for an example.
See, the key to raising SAT or ACT scores is doing the right kind of work and getting the right kind of instruction. Through the "video-graded assignment" I can do both of those outside of the traditional tutoring session. It saves me some time, which, in turn, I pass along to you as savings in cost.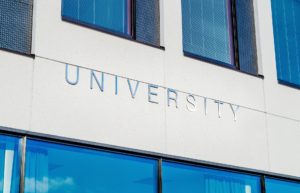 If you're like me, you applied to college before there was so much emphasis on SAT and ACT test prep. You took one of the tests a couple times, did pretty well and got into a good college.
How times have changed. Schools that were "safety schools" back then are far from sure things today, which means your student will need to do their best on the SAT or ACT in order to get into the school of their choice.
Whether you choose the Test Prep Course or Test Prep Tutoring sessions, I will help your student get their highest possible score. I'll give your student the material, the tricks, the tips, the practice tests, the personalized instruction - everything they'll need in order to do their best on these very challenging tests.
I'll even help you decide which test is best for your student, which test date to choose - I'll walk you through the whole process and answer any and all questions you might have.
Register!
If your student is ready to reach their SAT or ACT potential, set up a consultation today!