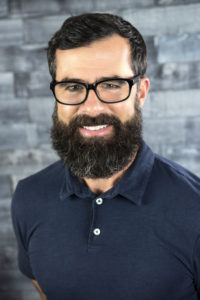 About me
My name is Joe McGovern, and I've been a test prep professional since 2006. I have also been:
a math and science teacher

a vice principal

a wilderness therapy instructor

a personal development seminar leader

an actor and documentary filmmaker

a professional soccer player

a soccer coach

an ultra marathon runner

I obviously like challenging myself, which is why I make a good SAT / ACT instructor. Just like I see life's challenges as opportunities rather than insurmountable obstacles, my students learn to see the SAT or ACT the same way: as an exciting challenge and an opportunity to learn and grow.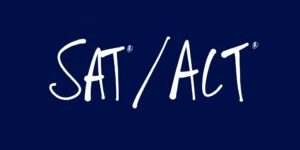 My Test Prep Philosophy
The SAT and ACT are incredibly demanding. To do well a student has to have learned and retained:
sophisticated

reading comprehension skills

a comprehensive understanding of the rules for English usage and mechanics
the ability to recognize and produce effective writing
material and skills from Pre-Algebra, Algebra I, Geometry, Algebra II, Trigonometry, Probability and Statistics
advanced creative problem solving skills
That's a lot of material. Still, I believe that the SAT and the ACT offer incredible opportunities - opportunities for students to learn skills and material they either never learned in school or learned but forgot or didn't learn at an advanced or sophisticated enough level.
My mission is to help students get their highest possible score on the SAT or ACT, feel proud of what they've accomplished, feel confident with their new knowledge and skills, and have fun in the process.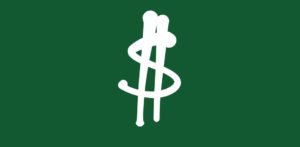 Models and Pricing
Individual Test Prep Tutoring
$180/hr
I work with students from all over the world using Zoom and google docs, along with an online white board. Each tutoring session is 90 minutes long, and students are expected to do 90 minutes of homework in between sessions. Every student's work is graded and tracked, and parents are kept updated on their students' progress.
College Application Essay Support
$180/hr
I also work with students in crafting the personal essays for their college applications. Just like with test prep, sessions are 90 minutes long, and we work in shared google docs.
Individual School Subject Tutoring
$180/hr
I also tutor high school Math, Science. Just like with Test Prep Tutoring, I use Zoom and an online white board. Tutoring sessions for high school subjects typically last one hour, but the length can be modified as needed.
Scholarship
$ (Variable)
I believe that all students deserve high quality academic support. To that end, there are a limited number of need-based scholarships for students in underserved populations. Contact me for details.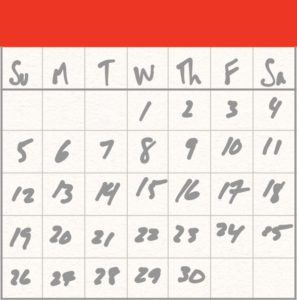 Test dates for 2023-2024:
SAT:
August 26
October 7 (*QAS)
November 4
December 2
March 9 (*QAS) New Digital SAT
May 4 (*QAS) New Digital SAT
June 1 New Digital SAT
*The QAS is the "Question and Answer Service." On these dates you can pay extra and the SAT will let you see the test when they send you your scores. This is helpful for test prep because I can go over the actual problems that my students missed.
ACT:
September 9
October 28
December 9 (*TIR)
February 10
April 13 (*TIR)
June 8 (*TIR)
July 13
*The TIR is the "Test Information Release," which is the ACT's version of the SAT's QAS. On these dates you can pay extra and the ACT will let you see the test when they send you your scores. This is helpful for test prep because I can go over the actual problems that my students missed.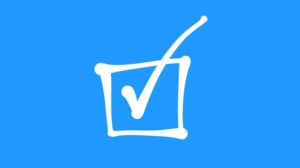 References
"We were looking for an ACT tutor for our son Dominic, and Joe was recommended by a college consultant. We could not have been happier; not only did our son enjoy working with Joe, but his patience and tutoring techniques dramatically helped our son go from a 24 to a 30 on the ACT."
– Damian Valdivia, parent
"You have done what may be the most remarkable job I've ever seen from one ACT administration to the next. You have helped a kid who is often challenged with academics, whose mind is usually out on the soccer field when his body is in the classroom, become engaged in preparing for a crucially important test. He was beaming ear to ear last night, as were his parents."
– Jeff Levy, College Admission Counselor
"Joe is a truly gifted tutor. He worked with all three of my children, bringing to the table his range of intellectual knowledge, sense of humor and unique abilities to connect to my kids. It is a rare moment that you can trust someone with your children like we felt we could trust Joe. We are extremely grateful for his help and support and the difference he made in our family's lives."
- Betsy Goodkin, parent
"Joe tutored our two sons on the ACT. Danny earned a near perfect 35 and is now a Sophomore at Williams, and Charles just scored a 34. Both boys learned a great deal from Joe, really enjoyed their sessions with him and only needed one sitting for their tests. We've recommended him without qualification to many parents and kids. You'll be thrilled with him as a tutor and a person."
- Becky Goodell, parent
Let's talk about your student!