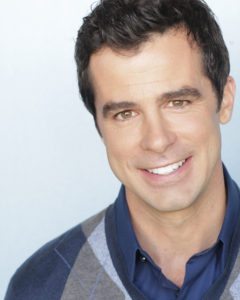 Who...
My name is Joe McGovern, and I've been helping high school students raise their SAT and ACT scores for 12 years. My students have increased their SAT scores as much as 350 points and their ACT scores as much as 10 points.
Why am I so effective?
Well first, because I've been doing it for so long. I've been working in education for 20 years - as a Math and Science teacher, a resource teacher for students with learning disabilities (providing support in subject tutoring and executive functioning), a Vice Principal, a subject support tutor and a SAT / ACT coach. I know how to get students to reach their potential.
Next, I'm effective because I love what I do. I love the SAT and ACT. To me they're like fun puzzles to work on and solve, and my excitement about them tends to be contagious. My students, believe it or not, have fun prepping for their test, and when students are having fun, they perform better.
Finally, I'm effective because I help my students see the SAT and ACT not as intimidating obstacles, but as exciting challenges. I can do that with my students because that's what I do in my life. Aside from working with students on the SAT and ACT, I've been:
a middle school and high school teacher

a vice principal

a wilderness therapy instructor

a personal development seminar leader

an actor and documentary filmmaker

a professional soccer player

an ultra marathon runner
My test prep program will not only help your student get their best score, but will also help them learn how to look at the challenges they face in life, not as impossible obstacles, but exciting opportunities. That's the real reason I love helping my students with these test: the life lessons they learn in the process.
My mission is to help students get their highest possible score on the SAT or ACT, feel proud of what they've accomplished, feel confident with their new knowledge and skills, and have fun in the process.
What...
There are three main types of SAT and ACT test prep: private tutoring sessions, group classes, and self-directed online courses. However, none of these choices is very attractive. Private tutoring is effective but expensive, and group classes and self-directed online courses are affordable but ineffective.
That's why I created a new way to do SAT and ACT prep: my customized, online test prep course. Think of it as an SAT / ACT "Academy of One" with your student as the only student and me as their professor. The course is affordable because your student and I communicate mostly through trading work back and forth, with the occasional FaceTime or Skype session. This saves me time, and I can pass along those savings to you. It's as effective as private tutoring because I custom design and personally grade every piece of instruction to meet your student's specific needs. Here's an example of a correction video I made for one of my students:
The only caveat is that this course isn't for everyone. Some students need the support of the private tutoring session. But, if your student is a good independent worker and communicator, this course is perfect for them. They'll get the same high quality instruction they would get in tutoring sessions, and you'll save thousands of dollars.
Here's how the course works:
Your student takes a practice test, which gives me data on what material to cover with them and gives me my first opportunity for instruction.
I return the practice test to them with corrections and comments in written and/or video form, along with their first customized assignment.

Your student completes the assignment and emails it back to me, which I grade and return along with their next assignment and so on.

Every so often I'll ask your student to FaceTime or Skype with me to clarify a skill or concept.
Your student can can email, text or call me anytime they have a question or concern, and I'll respond within 24 hours.
The course includes unlimited assignments and FaceTime / Skype sessions. I'll create and grade as many assignments as your student can handle!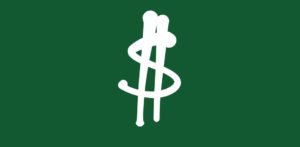 How much...
I usually need 10 weeks to prepare a student adequately for the SAT or ACT. Here are your options:
10 Week Customized Online Test Prep Course
$1200 

The customized Online Test Prep Course includes 10 weeks of custom designed assignments and individual instruction and 2 half hour Skype sessions. During the course your student will work through 2 full-length practice tests. You and your student will also receive unlimited text, email and phone support. Every assignment and every piece of instruction is custom tailored to meet the needs of your student. 
10 Week Customized Online Test Prep Course
(Additional Testing)
$900
After your student takes their first SAT or ACT, I'll help them prepare for additional tests at 25% off. Your student will still get 10 weeks of custom designed assignments, individual instruction, 2 full-length practice tests and unlimited text, email and phone support. 
10 Session Test Prep Tutoring Package
$2250
For students who need more support, I do live tutoring either here at my office in Culver City or via Skype. Students still get 10 weeks of custom designed assignments and 2 full-length practice tests, but the instruction is given in our live tutoring sessions. You and your student will also receive unlimited text, email and phone support.
School Subject tutoring Skype Sessions
$100/hr
People often ask me if I support students with their classes at school. I have limited availability, but I do tutor all High School subjects. I'm most often asked to help with Math and Science. Contact me for availability.
Scholarship
$ (Variable)
I believe that all students deserve high quality SAT/ACT prep. To that end, there are a limited number of need-based scholarships for students in underserved populations. Contact me for details.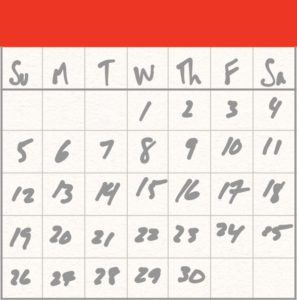 When...
Below are the upcoming test dates for the SAT and ACT.
SAT:
2019:  August 24, October 5, November 2, December 7
2020:  March 14, May 2, June 6
ACT:
2019:  September 14, October 26, December 14
2020:  February 8, April 4, June 13, July 18 (not offered at testing centers in New York or California)
I need ten weeks of work in the online course or ten 1.5 hr tutoring sessions to prep a student adequately for the SAT / ACT.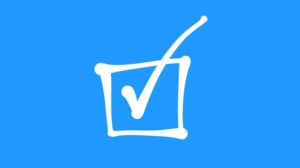 References...
"We were looking for an ACT tutor for our son Dominic, and Joe was recommended by a college consultant. We could not have been happier; not only did our son enjoy working with Joe, but his patience and tutoring techniques dramatically helped our son go from a 24 to a 30 on the ACT."
– Damian Valdivia, parent
"You have done what may be the most remarkable job I've ever seen from one ACT administration to the next. You have helped a kid who is often challenged with academics, whose mind is usually out on the soccer field when his body is in the classroom, become engaged in preparing for a crucially important test. He was beaming ear to ear last night, as were his parents."
– Jeff Levy, College Admission Counselor
"Joe is a truly gifted tutor. He worked with all three of my children, bringing to the table his range of intellectual knowledge, sense of humor and unique abilities to connect to my kids. It is a rare moment that you can trust someone with your children like we felt we could trust Joe. We are extremely grateful for his help and support and the difference he made in our family's lives."
- Betsy Goodkin, parent
"Joe tutored our two sons on the ACT. Danny earned a near perfect 35 and is now a Sophomore at Williams, and Charles just scored a 34. Both boys learned a great deal from Joe, really enjoyed their sessions with him and only needed one sitting for their tests. We've recommended him without qualification to many parents and kids. You'll be thrilled with him as a tutor and a person."
- Becky Goodell, parent
Contact
Let's talk about your student!